We're shining a light on some of the most exciting social media trends of November that you should know as a creator
From the launch of Halo Infinite and the movie trailer for Spider-Man: No Way Home to Bruno Mars and Anderson .Paak's musical takeover, this month is full of exciting entertainment news and rising social media trends. Do you know how they are impacting the wave of online video content?
Below, we're shining a light on some of the most exciting social media trends and industry news from November that you should know as a creator. Our guide helps you stay in the know and offers up valuable trends that are getting traction across YouTube, Instagram, TikTok and more.
Join our mailing list and access the full Content Trend Report every month to empower your content strategy.
Top Trends In Gaming
#haloinfinite, Halo Infinite
The Halo Infinite multiplayer beta is available to play, and gamers are incorporating the highly-anticipated release into their content. Creators posting gameplay, reactions, or updates to Halo Infinite are seeing high levels of engagement and viewership, especially on TikTok. Halo Infinite's multiplayer beta was made available on November 15, 2021, followed by the campaign which is set to release in early December. Halo Infinite is set to dominate the video game headlines in the coming months.
#gtathedefinitiveedition, Grand Theft Auto: The Trilogy – The Definitive Edition
Gamers were overcome with nostalgia at the release of Grand Theft Auto: The Trilogy – The Definitive Edition. Gamers on YouTube and TikTok took it upon themselves to explore the classic cities of San Andreas with improved graphics and gameplay. The hashtag #gtathedefinitiveedition was seen over six million times in just two weeks, and creators showcasing gameplay and reactions to the video game experienced a boost in community engagement.
Top Trends In Entertainment
"Smokin Out The Window" by Bruno Mars, Anderson .Paak
You've probably heard the epic duo of Bruno Mars and Anderson .Paak on every radio station, but have you heard their latest album, "An Evening with Silk Sonic"? The "Smokin Out The Window" single is going viral on TikTok with a hilarious new trend. With the power of Tiktokers, the viral sound removed all the lyrics except one key phrase. Has your boyfriend showed up late again? Has your best friend seen Dune without you? Try this trend to express how you truly feel about it.
All Too Well: Short Film | Taylor Swift
Why did you not return the red scarf, Jake? We all need to know! Swifties everywhere are obsessed over the release of Taylor Swift's latest music video and short film, "All Too Well." The film is centered around the relationship Taylor Swift shared with academy award nominee, Jake Gyllenhaal. We don't blame the singer for directing and writing a 15-minute long video about their three-month long relationship over 10 years ago. The Easter eggs, hints and clues have been analyzed over and over again by internet users everywhere – just open up the TikTok #FYP to see for yourself. Try incorporating one of the easter eggs in your next video for quick and easy engagement.
Top Social Media Trends In Music
Squid Game & Do It To It (Zedd Edit)
​​By now you've probably heard the memorable title sequence and theme song for Squid Game. This theme song became popular with TikTokers, and even sparked the interest of Zedd, one of the top DJs and music producers in the world. Zedd took the "Pink Soldiers" song from Squid Game's official soundtrack, and mashed it up with "Do It To It" by Acraze, turning it into an #FYP hit. Try adding Squid Game & Do It To It (Zedd Edit) into your next video to add some viral flavor to your post.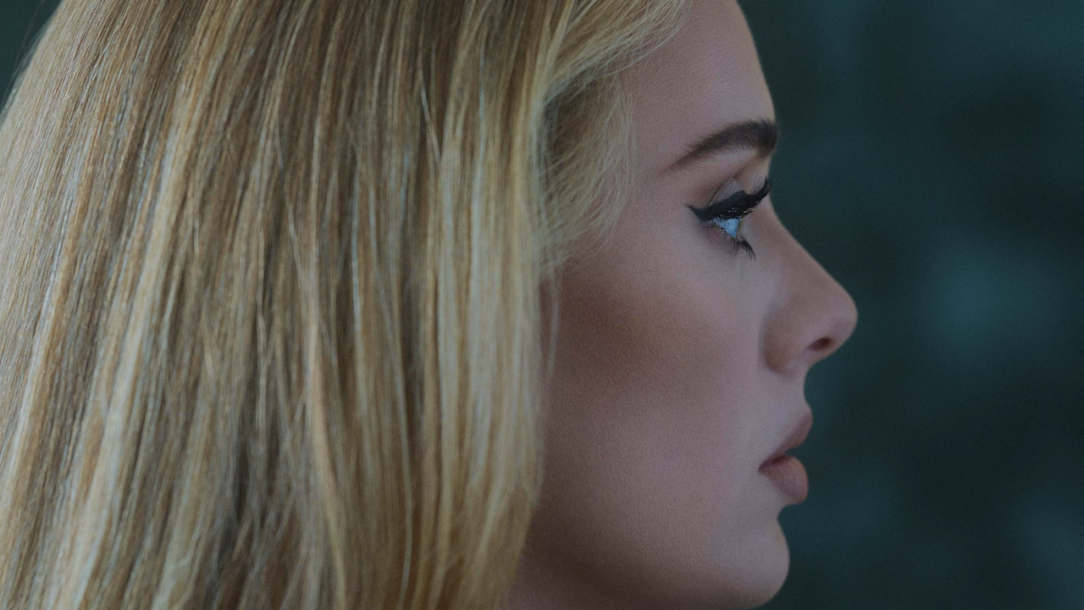 It's the moment we've all been waiting for; Adele finally released her highly-anticipated album, "30", and it's everything we could've hoped for. We can bet that the album will end up in your most played list in this year's Spotify Wrapped. There have been some viral moments that have happened since Adele's new album, including a unique, star-studded, two-hour CBS special concert called "One Night Only", and a heartwarming reunion with her English teacher.
Top Trends In Beauty & Lifestyle
If you haven't already heard Emmy Meli's trending song on TikTok titled, "I Am Woman" you're missing out on a valuable opportunity for engaging content. This song is sweeping the #FYP with inspiring lyrics like "I am fearless, I am sexy, I am divine. I am woman." The message of this trend is to showcase when you felt the most powerful. Let your TikTok followers know with a carousel of images that make you feel sexy, strong and confident.
If TikTok has accomplished anything, it's getting shoppers to open their carts and fill it with the latest and greatest viral beauty products from Sephora. Thankfully, the holidays are here which means you can start building out your very own #sephoragiftlist. Get inspired with the trending hashtag and see what items you can add to your cart this holiday season, and consider making your own list to inspire others! Using the audio could also give you a chance to win $500 from Sephora!
Top Trends In Kids & Family Content
The holiday season is here, and families everywhere are getting their wish lists prepared. Thankfully for the TikTok #FYP and the hashtag #targetfinds, you can find the perfect Secret Santa gift within a reasonable budget to give your boss. Get inspired and make your very own #targetfinds video to help your followers decide what they should be getting this year for the Holidays.
#momsoftiktok has all the relatable content that moms are searching for. This popular hashtag has accumulated over 79 billion views because it acts as a great guide for young parents and even children to laugh and learn. Add #momsoftiktok to your content to captivate the wholesome crowd.
Top Social Media Trends In Sports
If you live and breathe the game of basketball, you know that #ballislife is more than just a saying. It's the hashtag that encapsulates the culture of basketball, whether it's on the hardwood, on the driveway, or at the local park. From NBA action, college hoops, to pick up, this is the perfect time to create basketball content and engage with spectators online. This is one of the hottest social media trends in sports today.
AAU, High-School Basketball Mixtapes
Top high school basketball players across the nation are playing in high-stakes competition, while scouts and even NBA players are showing up to watch these young athletes live in action. Thanks to channels such as Ballislife and SLAM HIGH SCHOOL, you can keep up with the top players in the coming years.
Whether you're a player looking to get your name out there, or a video editor that loves to showcase the game, creating content around high-level AAU, High School basketball competition featuring top young players is an opportunity to reach millions of sports fans.
Want more content and social media trends like this? Join our mailing list to get access to the full in-depth Content Trend report, or, connect with BBTV to learn how you can join our creator network.