Why an Integrated Approach of Organic and Paid Social Media Advertising is Key
Why build a social media advertising strategy? Social media has evolved into a booming tool for businesses, and it's now almost impossible to scroll through your Twitter timeline without running into a sponsored post catered to you. According to Hootsuite, 90% of brands use social media to increase brand awareness. And yet, audiences are becoming increasingly more skeptical of the sincerity in sponsored ads.
While many assume that organic and paid reach strategies are at odds, we suggest the opposite. Yes, they are two differing methods and your decision to choose one over the other may depend on your goals and budget. But, if possible, we propose a blended approach of both organic and paid reach for your social media advertising strategy. This way you're growing and strengthening your brand on all fronts.
Below, we're sharing how organic and paid reach can both help you achieve two goals that should be at the core of any brand's social strategy: building an online community and strengthening your brand identity.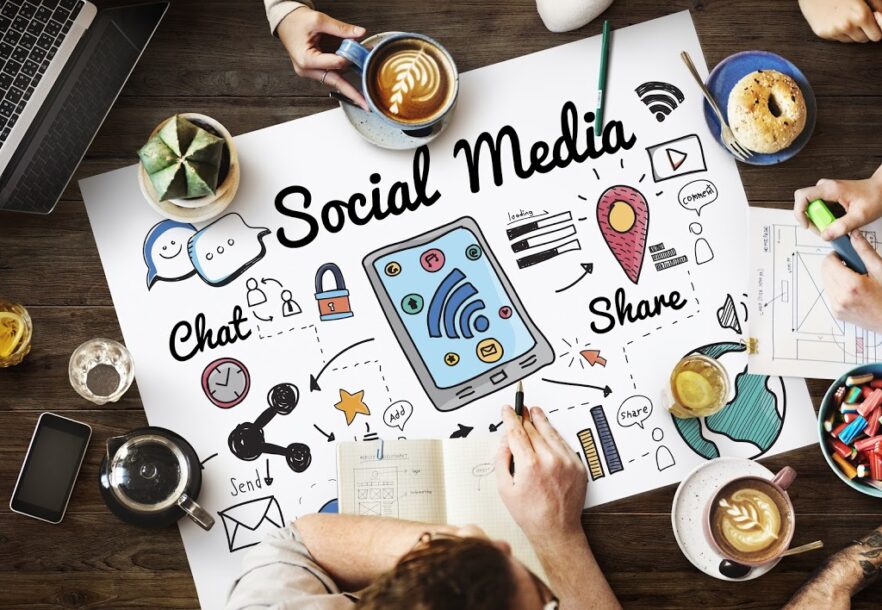 Online Community Building
1 ) Build and maintain your social community using organic reach
We often forget that one of the foundational reasons for the existence of all social platforms is building and maintaining communities. The easiest and most authentic way to do this is through activity on your social accounts that is organic to the actual platform you're on.
What we mean is, don't be a robot.
If your answer to the following questions is yes, then you've successfully implemented an organic strategy for community building:
Are you using a company-run hashtag?
Does your company post regularly with a healthy showcase of brand voice?
Are your accounts engaging directly with commenters?
These methods of organic reach immediately add value to your social strategy because they are pretty much vital to keeping your brand alive in the fast-paced world of social media. In more concrete terms, sharing content organically on your business account can increase engagement with your followers.
One Action You Can Take Now
According to Social Media Today, "Customers who experience positive media interactions are nearly 3X more likely to recommend that brand".
Many brands are now using their social media accounts as extensions of their customer service and addressing concerns in real-time. This small shift in how you're engaging with customers online could be the difference between keeping a loyal client and having others jump on your brand's wagon from simply witnessing the positive social exchange.
2 ) Better target your online community by using a paid social media advertising reach strategy
Injecting a paid strategy into your online community building efforts is a more targeted approach that also ensures your brand reaches more eyes. With a paid social media advertising strategy, such as sponsored posts, you can hone in on followers based on location, age, gender and interest. This gives your business more control of how you're engaging your target audiences and ensures you are matching your content with the most relevant demographics.
The more targeted your strategy, the more likely it is that your social following will be inclined to engage with your brand.
One Action You Can Take Now
Paid social advertising guarantees feed visibility, so extend the lifespan of your campaign by targeting your audiences across major social platforms. Adjust your paid reach budget to a multi-platform strategy, and you'll be reaching existing and future customers more frequently.
Brand Building
1 ) Showcase your brand's aesthetic consistently
Let your work speak for itself: brands and businesses should have a clear and recognizable aesthetic across all their social pages. By aesthetic, we mean, you should be giving your channels a consistent visual identity that aligns with your brand's voice. This may sound easy, but it requires a lot more attention and thought than you might initially assume.
It's important to establish a curated feed design and a community management strategy that are consistent with your brand's voice and identity.
From colors and illustrations to image choice and filters, your visual brand should resonate with your target audience. To help, try this quick exercise. Think of a successful brand. What visuals immediately come to mind? Then head to their social accounts and see if what you visualized aligns with their aesthetic. If it does, they've done their job well.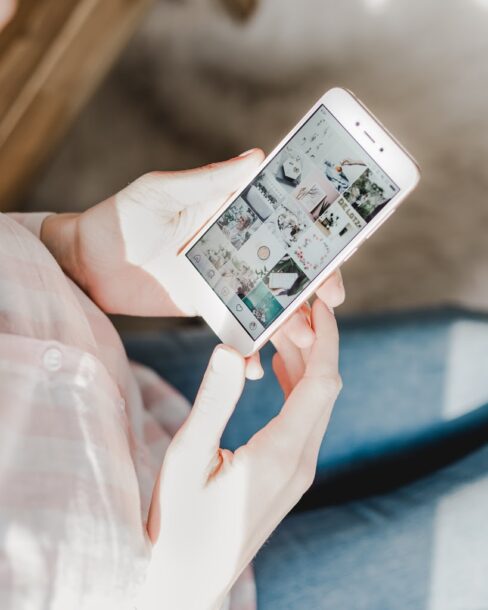 One Action You Can Take Now
If spending money on advertisements is out of the question, then consider getting creative with how you are conveying your brand on your socials. Once you've established an aesthetic, create design templates that can be applied to everything. This can range from your brand's imagery to any user-generated content (UGC) you feature, to ensure that your visual identity is easy for audiences to remember and feel connected to.
2 ) Using social media advertising to reach and grow awareness around your brand
A common mistake brands make is allotting their paid reach budget only to campaigns that are directly related to their products or services. However, spreading your budget to cover other smaller campaigns or singular posts that could resonate with your target audience is a creative way of driving more traffic to your socials.
One Action You Can Take Now
Each business has their own unique traits, passions and interests rooted in their company culture. For example, this could be regular charity donations or perhaps collaborating with another company. These are great examples of events or activities that add dimension to your brand's identity if shared in creative ways on your social accounts. Now, couple that with a paid reach strategy that would ensure your company's news is showing up in newsfeeds, timelines, and stories across all major social platforms.
Ultimately, good reach and a relevant news story together strengthen the audience's ability to pick your brand out from the crowd.
Final Thoughts
While organic and paid reach are both effective as standalone social strategies, together they offer solutions that will strengthen the overall success of your brand's social presence.
Your brand should be using social media to engage with existing customers and gain new ones along the way.
As the world becomes increasingly more reliant on social media for their news, communication, and shopping, uniting these two approaches will allow you tackle this vast arena in a more creative and structured way. If you're just starting off, try using our suggestions throughout the article as your first steps into implementing a blended social media advertising strategy.
For more tips and in-depth knowledge on improving your social presence, connect with our team and become a BBTV partner! Work with our team of industry pros to maximize your potential reach and engagement.