We're sharing key takeaways from the panel, "Mastering TikTok: From Creative to Brand Marketing" that can help brands master the exciting world of TikTok.
TikTok has billed itself as a "leading destination for short-form mobile video," and recent data around its usage and viewership support their bold statement. The popular video platform has amassed almost one billion active monthly users, is the seventh most used social media platform as of July 2021, and is the fastest growing social media network ever.
As the platform grows in popularity, brands are looking for ways to break through and make an impact on TikTok in meaningful ways. In a recent panel called "Mastering TikTok: From Creative to Brand Marketing" hosted by Captiv8 and Digital Brand Architects, a group of social media experts and industry professionals discussed TikTok's emergence as a new space for brands to reach young audiences.
Below, we're sharing key takeaways from the panel that can help brands master the exciting new world of TikTok.
TikTok is the perfect place to humanize your brand
TikTok is designed to promote creativity and joy with an emphasis on originality by offering users a more raw content experience. Brands looking to humanize their products and overall brand identity should be dialed into TikTok's creators, otherwise known as TikTokers. Panelist and Global Head of Creative Lab at TikTok, Kinney Edwards, recommends that brands should consider working with TikTokers for campaigns that are more likely to resonate with savvy Millennial and Gen-Z audiences.
Doubling down on this, panelist Chrissy Abram, Manager of PR & Influencer Marketing at Later, explains that brands should first spend some time on the app to understand the inner workings of the space and the culture of the platform. A simple way of doing this is by leaning into the native features available on TikTok.
Abram mentions that any format that generates engagement from audiences is a surefire win for brands. Specifically, formats that show products in action are a great way to connect with audiences. For example, the "Get Ready With Me" video trend shows influencers authentically interacting with products in their daily lives while sharing the reasons they choose this product over others.
Co-Creating Content
Similar to YouTube and Instagram, TikTok has proven to be a great space for brands to co-create original content with TikTokers. However, the panel emphasizes that TikTok is different from other social video platforms, and brands that want to succeed on it should avoid prescriptive campaign briefs that limit the creativity of their partnered TikTokers. Instead, consider creating a two-way dialogue with the Tiktokers you've tapped for a collaboration so that the final video truly resonates with their audiences.
The panel references Walmart as a brand that has found success in various campaigns using TikTok's native tools. For the #WalmartFirstDayOutfit campaign, creators featured clothes and items they purchased from Walmart in a variety of ways ahead of the back-to-school shopping season, amassing hundreds of original, user-generated content and over 143 million views.
The panel encourages brands to lean into what audiences are experiencing or talking about in order to make a more successful and relevant campaign. By sticking with the trends and collaborating with TikTokers, brands will be able stay in the thick of the biggest topics and themes.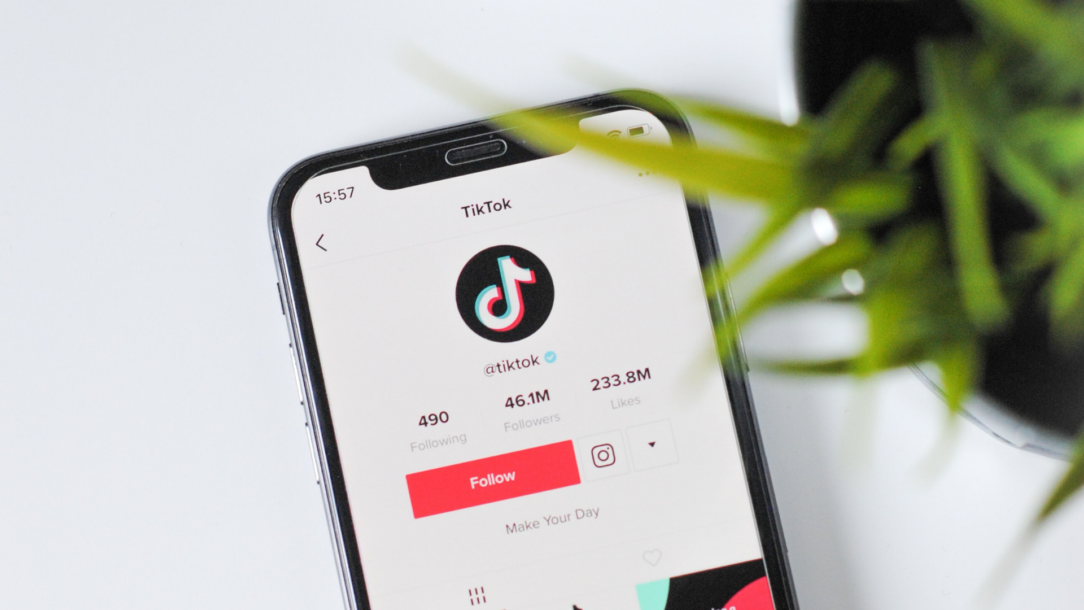 Define The Goals For Your Campaign
Brands should be able to define and communicate their KPIs prior to setting off on a TikTok collaboration.
Co-Founder of Captiv8, Krishna Subramanian, explains that "making sure the creator knows what is successful to a brand is vital to the partnership."
This will ultimately help build trust between both parties that could turn into a longer partnership.
Here are a few ways that the panel suggests outlining KPIs with TikTokers for collaborations:
How are we going to assess the performance of this campaign?
What's the end goal of the campaign?
What value are we trying to add to the conversation, and to provide the audience?
What are our CTAs on TikTok?
Does the TikToker understand the goal of this video and where we are directing traffic to?
Are we tracking comments on the post to capture engagement and brand sentiment?
Providing answers to these questions and communicating the metrics for success with TikTokers will help align their content with your values, and provide a clear understanding of the ultimate objective of the campaign.
Common Mistakes Made By Brands On TikTok
1. Don't underestimate the power of micro-influencers. You can make a more significant impact with your campaign by accessing a group of micro-influencers for the cost of one major TikToker. Partnering with smaller TikTokers also means more positive engagement thanks to their strong relationships with their core audience. Ultimately working with a micro-influencer allows your team to curate a brand integration as a collaboration whereas a larger TikToker may not have the bandwidth to provide that same level of collaborative effort.
2. Use the comments section. Look at the comments on other brand campaigns to understand what has audiences excited, then be prepared to make those pivots in your own campaigns. Comments also speak to additional but important KPIs like brand lift and brand sentiment.
3. TikTok isn't just a Gen-Z destination. Dance challenges and music used on the platform are some of the most popular ways to attract a wider audience. According to Edwards, these trends have proven to target across demographics and have started to spill into the older audiences, slowly breaking down the misconception that TikTok is just for Gen-Z.
Final Thoughts
With TikTok shaping how short-form content looks and feels, marketers have a unique opportunity to humanize their brand and capitalize on the platform's emergence as a major trendsetter of entertainment.
The key is to embrace TikTok and the authenticity of the platform's content and creators.
While many brands hesitate to enter the world of TikTok, those that are willing to create a two-way dialogue with TikTokers and give them creative license in campaigns have been able to elevate their brand in new and exciting ways.
BBTV is home to a growing creator network of social influencers and TikTokers. Looking to kickstart your brand campaigns on TikTok? Get in touch with us to learn more about branded partnerships with TikTok's most successful stars.