With over 500 hours of video uploaded to YouTube every minute, the digital video giant is a playground for the marketers looking to reach target audiences. However, as the last five years have shown, the evolution of brand safety on YouTube remains top of mind for brands and advertisers alike.
Recent projections by eMarketer show that global digital ad spend will grow from $280B to $441 billion USD between 2018 and 2022. Pubmatic expects digital video to represent $82 billion of that spending in 2022, up significantly from $37 billion in 2018.
With this investment in digital video comes accountability for smart brand safety measures that offer long term results. Brands and advertisers are now looking for solutions that not only ensure that their ads are placed alongside brand safe content but also against content that is suitable for their brand.
At BBTV, having grown alongside platforms like YouTube for the past 16 years, we've seen the evolving obstacles advertisers face in pairing ads with brand safe digital content. At the same time, digital is by far the most effective medium at reaching Millennials and Gen Z audiences. So therein lies the dilemma: how can brands capture this audience and ensure brand safety at the scale of digital?
This is where BBTV and VISO Prism, our brand safety solution, come into play. The technology that we developed for influencers has been expanded and extended to specifically address the unique brand safety and suitability requirements for marketers with an understanding that one size does not fit all.
VISO Prism offers that additional level of security for our reserve of video and is intelligently designed to safeguard content as the digital video world continues to evolve. And we deliver it at no additional cost.
VISO Prism – an investment in the future digital video
VISO Prism identifies video-level brand suitability to align your brand messaging with relevant and suitable content. Using proprietary technology, an overall "Brand Safety Score" is calculated currently based on both metadata, including Title, Description, Tags, and Video and Image Detection.
What sets BBTV apart from its competitors is its ability to offer safety not only to brands and advertisers, but also to influencers.
BBTV's thousands of influencers use VISO Prism to understand the level of brand safety and suitability of their own videos, empowering them to make better decisions for the growth of their channel and revenue opportunities.
How does brand safety work with VISO Prism?
Using AI and machine learning, digital signaling and big data to scan content for brand suitability, VISO Prism is an always-on technology. The automation runs in tandem with our dedicated Trust and Safety team to cover all the nuances of the platform and its content in a scalable way. As platforms like YouTube continue to evolve their community guidelines, VISO Prism is built to dynamically scan and search on updated safety policies and findings.
Target efficiently with VISO Prism
A recurring battle for marketers is prioritizing brand safety only to lose out on portions of their target audience by a blanket approach to their brand safety protocols. VISO Prism runs an in-depth metadata analysis against keywords, titles, and video descriptions to identify the right content and context for your marketing campaign so there is no waste in targeting.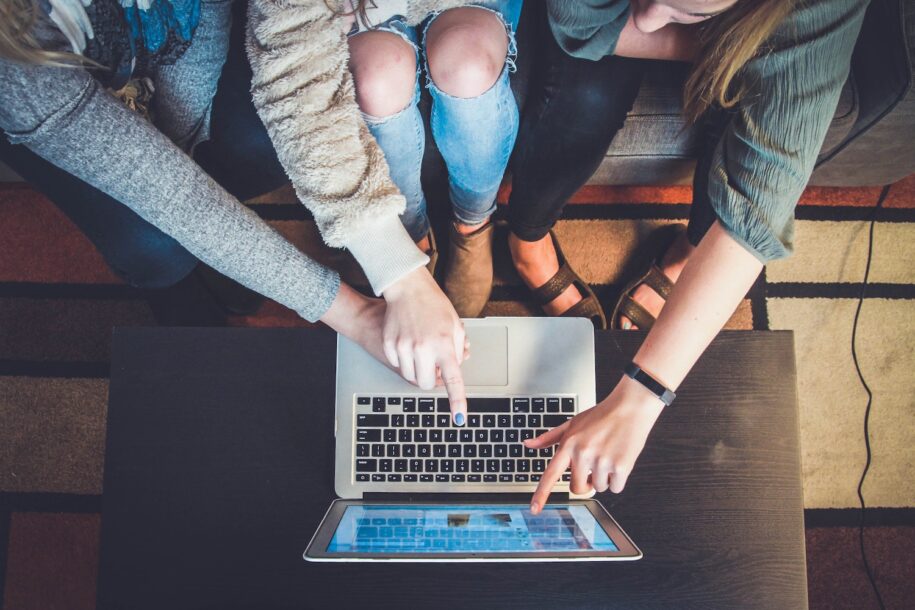 Our software conducts a visual examination of thumbnails and frames within each video to identify brand-unsafe categories, themes, and objects. VISO Prism is also built to detect engagement signals such as Average Watch Time and traffic source to identify and flag content that is of low value to advertisers.
It all begins with brand safety
Another focus for brands and advertisers is the mitigating the reactive process of brand safety across the industry.
BBTV has developed a proactive approach where the brand safety journey begins with the creator invitation process.
Before creators are invited to partner with us, our onboarding team conducts an in-depth review which includes rating the safety and measuring the quality of the creator's content. Once onboarded, we categorize content and add our own unique meta classifiers to assist with contextual targeting.
BBTV's brand safety solution, VISO Prism, reflects the needs of the ever-changing digital video industry and its key players. By working closely with brands, advertisers, platforms like YouTube and influencers, BBTV's approach to brand safety is recognizing the evolving nature of digital content. Marketers looking to avoid the common pitfall of playing catch up with their brand safety should reach out to BBTV Ad Sales to learn more about how we ensure that your brand is protected and seen in the right places by the right audiences.